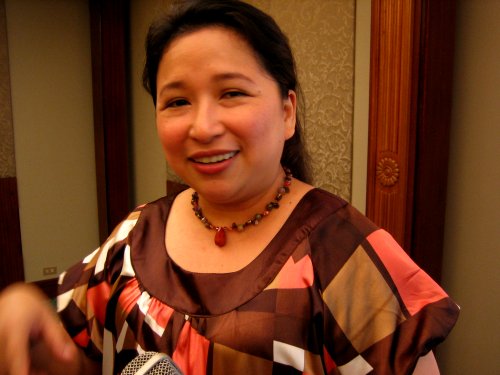 Congratulations to Janette Toral for the highly successful Top 10 Emerging Influential Blogs of 2008 Awards which brought together many bloggers last Monday, 11 August 2008, at The Legend Villas.
Congratulations also to the winners: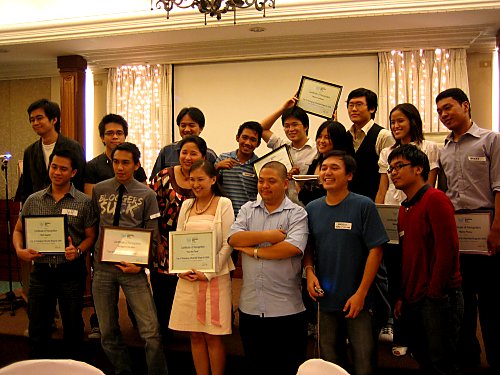 Congrats and "Mag Pa-Cheeseburger Ka Naman" greetings to the lucky ten winners of the $100 raffle prizes (please see the list of raffle winners and instructions on how to claim your prize at InfluentialBlogger.net)
All of this was made possible through the help, support and generosity of www.YESpinoy.com, PRC Board Exam Results, RegaloService, Fil-Am Yellow Pages, and Just Creative Design.
It was great meeting several people such as George Putong, Jose "JoeCon" Concepcion, Fitz Villafuerte, Joliber Mapiles, Jan Alvin, Bloggista, Micamyx, Jehzeel Laurente, Pat, Betsy, Joey Cuayo and Harrell Wong and Brian Ong (ManilaFoodistas), Doc Tess, Poyt, Richard, Jeric Peña and Anna Katharina Peña, Marcelle the magician/mentalist, and Arpee Lazaro (whom I actually met many years ago in college),
So nice to see once again Charlie Gaw, Joan Piñon, and Gwen Nava. I think the last time I saw them was last December 2006 during the Web Marketing Forum.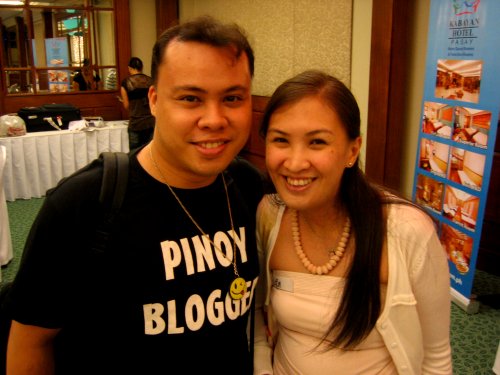 Speaking of which, that's where I last saw Aileen Apolo and her sweetie Jay De Jesus (aka JayDJ) standing near that Google vertical banner in the Auto Mall (Silver City, Pasig).
Which reminds me — get your black "Pinoy Blogger" shirts from Jay. Only P250. I wonder, though, if they will offer shirts in other colors.
Also chatted with Fritz Tentativa (rockstar photos!), Juned Sonido, Markku Seguerra, Michelle Pestaño, Lace Llanora, Azrael Coladilla, and Coy Caballes.
(Whew! Am now meeting and re-meeting more and more people in these blogger events! And the number of blogs per person is also increasing, which makes me wonder if in the future, I'll end up linking each letter of our names to our various websites.) 🙂
Anyway, I wasn't able to meet everyone, though… Perhaps in another event?
(Where are the other photos? Coming soon… Yes, not just the jump photos of AJ Matela.)
In the meantime, it's time to start searching for emerging influential blogs of 2009!