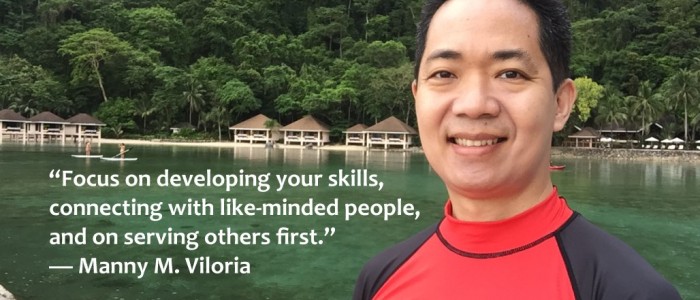 Question: "Will I surely make money with Ignition Marketing?"
Answer of Manny M. Viloria: "You may make little or no money at all with Ignition Marketing."
I'm writing this blog post because some people are publishing unauthorized posts that mislead people into thinking that they will make lots of money by simply joining Ignition Marketing.
So let's set the record straight regarding why I bought the Ignition Marketing online video training product.
Reason #1: I wanted to know how some of the Top Pinoy Online Marketers do their business, and how they train people.
Reason #2: I want to connect with more Pinoys who are interested in online marketing.
Reason #3: I want to test the info inside the Ignition Marketing training modules and see if it will work in various industries.
In other words, we like to work with people who are also interested in Training and Skills Development, Online Marketing, Testing Info and Taking Action.
Therefore, if you see posts showing my name or face and monetary amounts or earnings related to Ignition Marketing, that post is not authorized.
Here's my position: If your primary goal is to earn or make money online with Ignition Marketing, then I do not personally recommend that you get Ignition Marketing.
Now if you want to learn more about Facebook Marketing from some of the Top Pinoy Online Marketers, and if you also want access to a private group in Facebook where you'll get to interact with 2,997+ Pinoys who are also interested in internet marketing, then review the following webpage:
» How To Join Ignition Marketing
Kind regards,
Manny M. Viloria