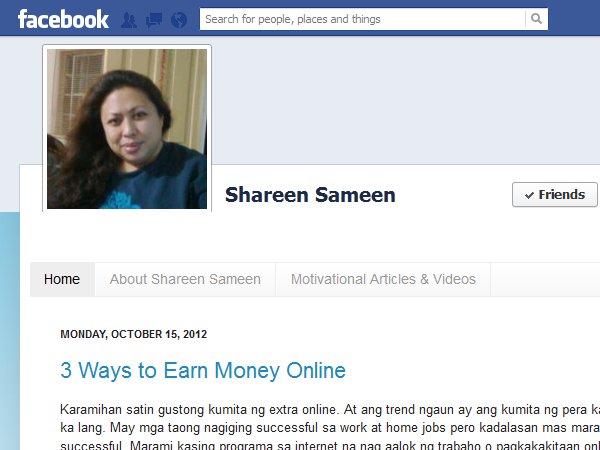 Shareen Sameen shares her online business experience over at her blog, and if you're interested in growing your Supreme Wealth Alliance business, please pay close attention…
Sharry published a blog over at http://shareensameen.blogspot.com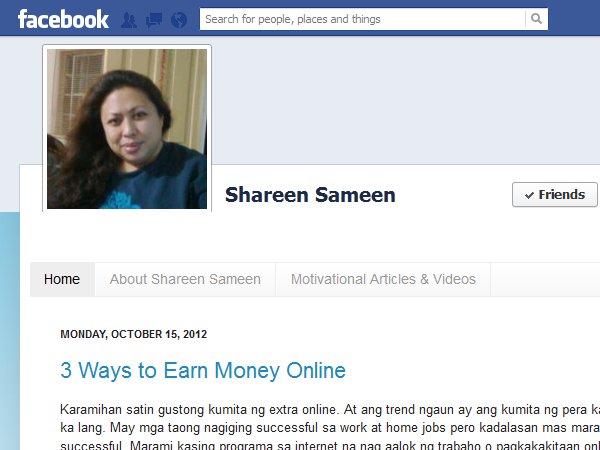 I like the way Sharry Shameen brings close to the Filipino people topics such as outsourcing or virtual assistants, as well as private label rights.
This helps elevate future Pinoy netpreneurs to a higher level, because more and more people will now try their hand at online marketing. The typical fear is the lack of technical knowledge, or the thought that they do not know how to write well.
But with the existence of virtual assistants or VAs, the typical learning curve will be greatly shortened.
I also like Sharry's Welcome Post, which serves as proof… na hindi po ninyo kailangang mag-blog gamit ang English lamang. Pwede rin po mag-Tagalog o mag-Taglish.
Sometimes, people make excuses for their lack of action. In reality, such folks are afraid.
They're afraid of embarrassment or ridicule. Or sometimes, they're terrified of success.
What if they change? What if their friends drift away from them? Paano kung di na sila ma-reach?
Pagmasdan po ninyo ang blog ni Sharry.
Andun pa naman ang kanyang personality. At kahit nakaka-experience siya ng successes sa larangan ng online marketing, buo pa rin ang kanyang pagkatao at ang kanyang pagka-matulungin.
Please see Sharry's blog post called Blogging Tips, and you will catch a glimpse of successful online marketing in action.
The secret is this: Teaching Sells.
Go out and help people. Educate others. Share useful information that solves problems.
Over time, you will be seen as an authority.
You will be viewed as a Provider of Solutions.
You will be trusted.
This is highly possible with the internet, because it becomes obvious that you are not focused just on grabbing $20 commissions left and right.
Instead, you will be seen as someone who is willing to share and help others, even if you did not get paid to publish those helpful articles.
I recommend that you go and read the background of Shareen Sameen, and ask her about selling ebooks online.
We all wish Sharry health, wealth, happiness, and success. And we look forward to reading more blog posts in the coming weeks.