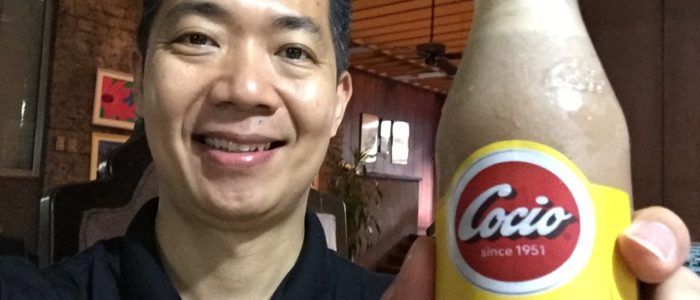 After seeing the posts of various Pinoy bloggers, we headed to the supermarket to get a bottle of Cocio Chocolate Milk here in the Philippines. Actually, I've tried the Dark variant several months ago, and then I got curious about the Classic version after seeing many bloggers talk about Cocio.
TIP: Shake the bottle well, so that the dark brown chocolate at the bottom of the bottle gets mixed well. Drink this chilled.
Cocio Chocolate Milk reminds me of a choco drink that my Lola gave us for merienda in the early 70s. The chocolate level is just right, though I'm certain some of my friends would love the drink if they bump up the sweetness a notch.
Cocio Chocolate Milk and SEO
For our friends in the Ignition Marketing Community of Pinoy Digital Marketers who've been asking us about blogging and Search Engine Optimization (SEO), here's an important tip for you.
Add relevant images to your blog post.
Yes, you can survive with a purely text article, but if you want to gain higher visibility in the search engines, go multimedia.
Add images, audio, and video.
That point was highlighted in part of the presentation of Mr Bernard San Juan III (TrueLogic), during the SEO Summit 2016 (organized and launched by Sean Si).
Cocio Milk and Social Media Marketing
It's important to connect with your fellow Pinoy marketers online. Go to Facebook and search for communities related to Blogapalooza and Pinoy Bloggers.
Once you find those watering holes, touch base with different bloggers. They may be into Food, Travel, Health, Parenting, or even Business, so it pays to expand your interests.
Go out and speak with people. Attend events and seminars. Have fun!
Be sure to take lots of photos and videos, and keep on writing because practice helps you learn and grow.
Do remember to take a break and enjoy a chilled bottle of Cocio Chocolate Milk not only here in the Philippines, but wherever you may be.
Kind regards,
Manny M. Viloria
Tara, mag Stock Market na tayo!