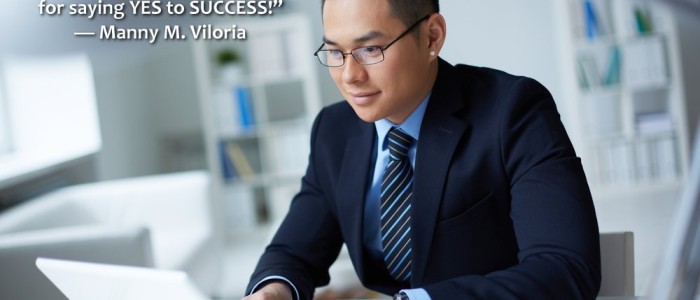 Lots of friends are asking what they should do after becoming affiliates of Ignition Marketing, a collection of online video tutorials and lessons shared by 3 of the Top Internet Marketing Experts of the Philippines. So we asked the IM founders Eduard Reformina, Mau Magallanes, and Binsoy Basilio during one of the special webinars organized for IM affiliates. This is what they said…
Refer to the 8-Freedom Pledge.
The thing is, you can view the 8-Freedom Pledge video after logging into the members' area of Ignition Marketing.
And since some IM friends have a not-so-fast internet connection, they're asked for a format that works well even in low-bandwidth situations.
Here's the guide in PDF format:
http://ignition-marketing.s3.amazonaws.com/im-8-freedom-pledge-manny-viloria.pdf
Feel free to download it, and do please re-read it at least once a week until it becomes second nature for you.
Kind regards,
Manny M. Viloria
TrulyRichPinoy.com