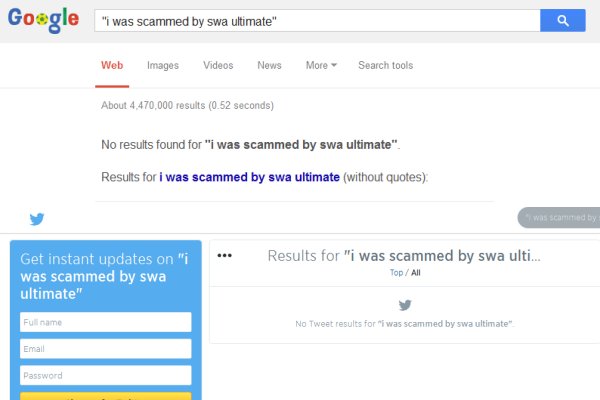 Some people are asking if SWA Ultimate is a scam, so we searched Google and Twitter for the phrase "I was scammed by SWA Ultimate" (with quotes) and this is what we found…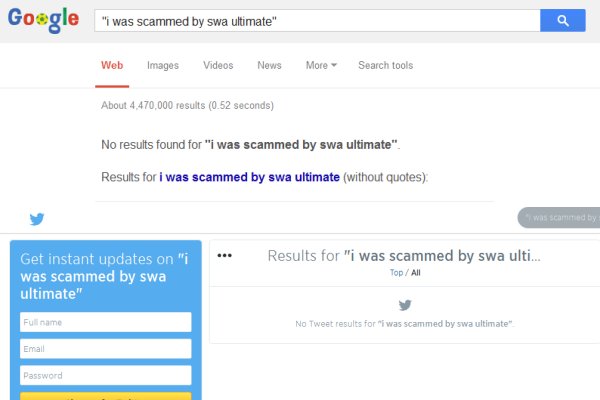 That's right… Google said No results found for "i was scammed by swa ultimate"
Twitter said No tweet results for "i was scammed by swa ultimate"
We did the same search in Google and Twitter for "I got scammed by SWA Ultimate" and also found No Results.
In today's internet world where people can easily publish online, it's easy to find the stories of people who genuinely have something to share.
A tweet, a blog post, a Facebook wall post… everything is click or tap-tap easy!
Given this, people search online to check the sentiment of other people towards a brand.
This is what I said in 2012 about the Supreme Wealth Alliance Ultimate program:
Things have changed since then, and here's what we're seeing:
1. SWA has shifted to Version 2.0 of the SWA online library, but only around 257 files have been transferred from Version 1.0 to the new library. We're waiting for the SWA Admins and IT Group to complete the process, or to at least provide links to Version 1.0 while Version 2.0 is not yet complete.
(It's a good thing I made a back-up copy in 2012 of the ebooks that I was interested in.)
2. There are still some errors in giving credit to the right referrors. The SWA IT Group is making adjustments, which helps people learn the value of patience.
3. Some Payout Requests sent to SmartMoney cards are now taking longer than 7 banking days.
As for me, I'm happy with the SWA online library ebooks which I purchased for P2,500. In fact, it was ONE particular ebook (Real Power) which motivated me to go ahead and buy full access to the SWA Library.
Plus, I liked the presentation of Kiko Javier, the way he sincerely delivered his message, and how he patiently answered my questions. So I figured Yes, I want to support Kiko Javier.
In the process, I got to connect with Coach Kiko and other people. This would not have been possible if I simply searched Google for free downloadable copies of the ebooks.
And although what I purchased for P2,500 was the SWA online library, I actually got more than that. Much more.
We also learned the value of patience, of waiting, and of hoping. I'm also continually inspired by the stories shared by people such as Coach Kiko of Cebu, and the blessings that have touched the lives of people.
We also met (virtually or in the real world) people who paid SWA their P2,500 primarily because of the ebooks and not because of the pay plan.
We've also interacted with people who were initially interested in the Pay Plan, but later read the ebooks and got value from those.
On the technical side, we were able to learn more things about online marketing by interacting with others, or by observing the methods of SWA marketers.
Challenges also pushed us to go hands-on and try web programming and video animation.
In other words, that simple access to the SWA library served as a takeoff point towards Community and Continuous Learning.
I definitely got a whole chunk of value out of my P2,500. 🙂
Would you also like to connect with our community?
Go here – http://www.facebook.com/viloriadotnet
Kind regards,
Manny Viloria