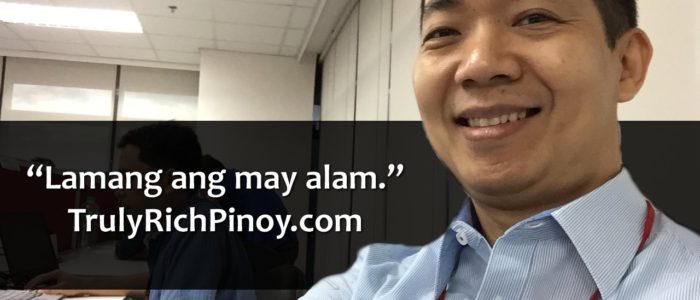 Here are some notes for Ignition Marketing Members who have activated IM accounts prior to the September 2016 launch of Eduard Reformina's Unity Network.
First of all, if you still have un-encashed funds in your IM eWallet, please encash those IM funds before Unity Network launches.
We heard from Eduard Reformina that the Ignition Marketing products (e.g. Online Prosperity Training (OPT), Traffic and Sales Conversion Academy (TSCA)) will be taken off the market once UN launches.
IM members who purchased OPT and TSCA before the September 2016 UN Launch will continue to have access to those Ignition Marketing training materials online.
Eduard Reformina and Mau Magallanes will look into updating the contents of the OPT and TSCA products, and possibly offer these products once again in the future.
If you did not get the Ignition Marketing products before the September 2016 launch of the Unity Network, stay tuned for tutorials which we will develop for you when you join Team AKMB. Details on how to gain access to the tutorials in that Private Group in Facebook will be announced in the future.
The Impact Instrument Blogging Platform will have its own set of WordPress Themes and Plugins.
This means that you cannot install Themes or Plugins other than those that the Impact Instrument technical team will pre-install in the system. We'll suggest to Eduard Reformina plugins to consider pre-installing, such as:
Security-related Plugins – Sucuri, WordFence
Lead Generation Plugins
Facebook Conversion Plugins
If you're an IM member and have specific marketing-related WordPress plugins in mind (both free and premium), please let me know at:
https://facebook.com/messages/mannyviloria
When Impact Instrument launches in September, we'll update the review and explain which plugins are readily available for the online marketers who are eager to level up their use of Blog Marketing and Email Marketing in the coming weeks.
If you were to get 12 months of basic webhosting at popular websites and setup a stand-alone WordPress blog, budget around P8,460 to P14,100 per year ($15 to $25 per month, Forex rate of P47).
A Visual Editor (for your WordPress) plus email landing page designer for lead generation would cost around P10,716 ($228 x P47) annually.
That's a total of at least P19,176 (US$408) per year for the WordPress blog and email landing page designer. This allows you build more than two WordPress blogs.
With the Unity Network core products (Impact Instrument WordPress Blog + Rocket Pages for Email Capture and Lead Generation), the annual package is P12,990 (about US$277/year). This allows you to build two separate WordPress blogs.
That's a savings of 32% with the help of the Unity Network core products.
Other things you'll need outside of the above are:
Domain Name – budget around $15 to $35 per domain name per year.
Email Autoresponder Marketing Automation Software – around $1/month (for up to 100 email list subscribers) to $49/month (up to 2,500 subscribers), or even higher.
Online Advertising Budget of P3,000 to P10,000 per month, if you wish to rapidly get the word out about your blogs and offers.
Manny, should we get the Unity Network core products?
Please give us time to test the Impact Instrument blogging platform and the Rocket Pages email capture page builder for 40 days following the September 2016 launch of U.N.
Among the things we will test are:
Website Security
Data Backup System
Page Load Speed
Visual Editor Ease of Use
Conversion Rate of Rocket Page Email Capture Form
Integration with Email Autoresponder Marketing Automation Services of companies such as Aweber
Remember: Unity Network core products are positioned as TOOLS which online marketing professionals may use in the marketing arena.
We shall put these tools to the test. Stay tuned for updates…
Kind regards,
Manny M. Viloria